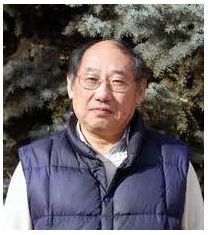 Professor Steve CHAN 陳思德
Visiting Professor: STEVE CHAN, 陳思德 (Ph.D., University of Minnesota, 1976) held visiting appointments at the University of Hong Kong in 2011-12. He currently holds the title of College Professor of Distinction at the University of Colorado, Boulder, where he is Professor of Political Science and Director of the Farrand Residence Academic Program. He had also previously served as Chair of the Political Science Department and Director of the International Affairs Program at that institution. He was the recipient of the Karl W. Deutsch award of the International Studies Association, Boulder Faculty Assembly Award for Excellence in Research, and CU Parents Association's Marinus Smith Award for excellence in teaching. His other awards in the past three years include a fellowship from the East Asian Institute (Seoul), the A&S College Scholar Award at the University of Colorado, the Sasakawa Peace Foundation Award of Japan sponsored by the East-West Center, and the Distinguished Scholar Award given by Foreign Policy Analysis Section of the International Studies Association.
His research interests cover international relations, political economy, foreign policy, decision-making, and East Asia. His publications include fifteen books and over one hundred and fifty articles and chapters His work has appeared in journals such as the American Political Science Review, Comparative Political Studies, International Interactions, International Studies Quarterly, Journal of Conflict Resolution, Journal of Peace Research, Security Studies, and World Politics. His books include Looking for Balance (2012); China, the U.S., and the Power-Transition Theory (2008); Coping with Globalization (2001); Economic Sanction As Statecraft (2000); Beyond the Developmental State (1998); Foreign Direct Investment in a Changing Global Political Economy (1995); Defense, Welfare and Growth (1992); The Evolving Pacific Basin in the Global Political Economy (1992); Flexibility, Foresight and Fortuna in Taiwan's Development (1992); East Asian Dynamism (1993, 1990); International Relations in Perspective (1984); Foreign Policy Decision Making (1984); and Understanding Foreign Policy Decisions (1979). His most recent book, Wither Asia Pacific Rivalries is under contract with the Cambridge University Press.
Books
Wither Asia Pacific Rivalries? Cambridge University Press, under contract
Looking for Balance: China, the United States, and Power Balancing in East Asia (Stanford, CA: Stanford University Press, 2012), 282 pp.
China, the U.S., and the Power-Transition Theory: A Critique (London: Routledge, 2008), 197 pp.
Journal Special Issue
"The Thirtieth Anniversary of the Taiwan Relations Act," special issue of Issues & Studies, Vol. 46, No. 3 (September 2010), 255 pp.
Journal Articles
"Politics of Détente: Korea and Taiwan as Contrasting Cases," Pacific Review, Vol. 26, No. 2 (2013), forthcoming (with Richard W.X. Hu, and Injoo Sohn)
"Money Talks: International Credit/Debt as Credible Commitment," Journal of East Asian Affairs, Vol. 26, No. 1 (Spring/Summer 2012), pp. 77-103
"Loss Aversion and Strategic Opportunism: Third-Party Intervention's Role in War Instigation by the Weak," Peace & Change, Vol. 37, No. 2 (April 2012), pp. 171-194
"Preventive War by the Weak: Loss Aversion and Strategic Anticipation," Tamkang Journal of International Affairs, Vol. 14, No. 3 (January 2011), pp. 1-41
"The Taiwan Relations Act Considered from Alternative Perspectives," Issues & Studies, Vol. 46, No. 3 (September 2010), pp. 1-27
"An Odd Thing Happened on the Way to Balancing: East Asian States' Reactions to China's Rise," International Studies Review, Vol. 12, No. 3 (2010), pp. 386-411
"Failing to Balance against China: A Pivotal Case in Reverse," Tamkang Journal of International Affairs, Vol. 8, No. 4 (April 2010), pp. 1-34
"Major-Power Intervention and War Initiation by the Weak," International Politics, Vol. 47, Vol. 2 (February 2010), pp. 163-185
"Commerce between Rivals: Realism, Liberalism, and Credible Communication across the Taiwan Strait," International Relations of the Asia-Pacific, Vol. 9, No. 3 (September 2009), pp. 435-467
"The Political Economy of Détente: Taiwan's Economic Integration with China," Maryland Series in Contemporary Asian Studies, No. 1 (2009), pp. 68-87
"Strategic Anticipation and Adjustment: Ex Ante and Ex Post Information in Explaining Sanction Outcomes," International Political Science Review, Vol. 30, No. 3 (2009), pp. 319-338
"The Democratic Peace Proposition: An Agenda for Critical Analysis." Economics of Peace and Security Journal, Vol. 4, No. 1 (2009), pp. 70-77
"Chinese Political Attitudes and Values in Comparative Context: Cautionary Remarks on Cultural Attributions," Journal of Chinese Political Science, Vol. 13, No. 3 (December 2008), pp. 225-248
Book Chapters
"以小搏大:台美經貿談判,"in 李本京 (ed.) 中華民國與美國60年之關係回顧 (Taipei: 中美文化經濟協會, 2012), pp. 285-307 (with鍾從定)
"Democratic Beliefs and Values among Taiwanese, Chinese and Americans: Some Baffling Patterns from Survey Research," in Chung-chian Teng and Baogang Guo (eds.), Taiwan and the Rise of China (Lanham, MD: Roman & Littlefield, 2012), pp. 111-122
"Programmatic Research on Democratic Peace," in Paul Diehl, Sara McLaughlin Mitchell, and James Morrow (eds.), A Guide to the Scientific Study of International Processes (New York: Wiley-Blackwell, 2012), pp. 151-169
"Unbalanced Threat or Rising Integration? Explaining Relations across the Taiwan Strait," in Jean-Marc Blanchard and Dennis Van Hickey (eds.), New Thinking about the Taiwan Issue (London: Routledge, 2012), pp. 92-115
"Progress in the Democratic Peace Research Agenda," in Robert A. Denemark (ed.), The International Studies Encyclopedia, Vol. 9 (Oxford: Wiley-Blackwell, 2010), pp. 5924-5942
"Democracy and Warmaking," in Nigel Young (ed.), International Encyclopedia of Peace, Conflict and Transformation (New York: Oxford University Press, 2010)
"Relative Decline: When Does It Induce War or Sustain Peace?" in William R. Thompson (ed.), Systemic Transitions: Past, Present, and Future (New York: Palgrave Macmillan, 2009), pp. 9-30 (with Brock Tessman)
"Cultural and Political Convergence and Divergence: Survey Data across the: Taiwan Strait with U.S. and Korean Comparisons," in Philip Paolino and James Meernik (eds.), Democratization in Taiwan: Challenges in Transformation (London: Ashgate, 2008), pp. 53-70
"Soft Deterrence, Passive Resistance: American Lenses, Chinese Lessons," in Davis B. Bobrow (ed.), Hegemony Constrained: Evasion, Modification, and Resistance to American Foreign Policy (Pittsburgh: University of Pittsburgh Press, 2008), pp. 62-80.