Message from the Programme Director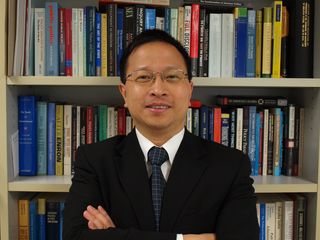 Increasingly complex public problems have rendered a focus on "government" inadequate; effective use of public authority for problem-solving in the public realm requires that one pay attention to the design and operation of "governance". A governance perspective focuses our attention on collaborative management straddling the divides between the state, markets and civil society; collective action at multiple jurisdictional levels and scales; and civic engagement in policymaking and the administration of public affairs.
The Doctor of Public Administration (DPA) degree programme under the Department of Politics and Public Administration at the University of Hong Kong aims to enhance the scholarly expertise of experienced managers in different sectors who are interested in forging ahead with effective governance and leadership. Candidates who pursue a DPA can make significant contributions to the development of knowledge and practice in public affairs. By integrating academic and professional knowledge, candidates will be better equipped to achieve more effective public leadership and meet those challenges arising from the rapidly changing global environment. The DPA programme prepares individuals to assume careers at the highest level of public administration in government and the non-profit sector as well as in academia.
With over 36 years of extensive experience offering academic and professional programmes on public policy and administration, our faculty in the Department of Politics and Public Administration is well-equipped to train the next generation of leaders in public affairs. The University of Hong Kong, as one of the premier institutions in the world, offers an array of incredible opportunities.
We welcome your interest in our DPA programme and look forward to the class of students in 2019.
Wai-Fung LAM
Professor and Head, Department of Politics and Public Administration
DPA Programme Director
Copyrights © Faculty of Social Sciences, The University of Hong Kong. All rights reserved.